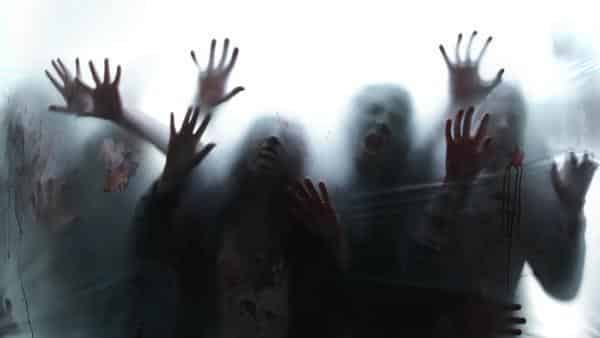 Well crap. The zombie apocalypse has finally happened. But there's hope. You've just gotten word that your old friend has finally found a cure but as luck would have it, he was bitten on that last supply run and he needs you to come get the cure before he turns. Grab your bravest, smartest pals, this is going to be the journey of a lifetime.
7 Player Maximum
This room has a 7 player maximum as to create the best environment for the room and its size.
INTERACTIVE
All of our rooms feature an interactive story with puzzles and challenges for players to work through together to escape.

This was such a fun night out with my coworkers! We did the jungle adventure… the puzzles were unique, intriguing, and just challenging enough to keep our brains thinking and still have fun.
Monica Darbyshire

For my husband's birthday, we went to Escape This! Awesome! We all left feeling like it was the best thing we've done in a long time. I have never done anything like this! If you want something different besides birthday cake and ice- try this!
Rachel B

For my first run, we did the wizarding final exams. Talk about a very cool idea. The group we had worked really well together so we're going to have to do that in the future of course! The theme was very engaging as well.
James Vail

We had a great time with the Wild West Saloon. It was very straight forward, clean, and clever. We got stuck a couple of times and a quick hint from the man upstairs had us right back on track. We finished under the time limit. Looking forward to the next one!
Beau Strahm
410 South Orchard #108
Boise, ID
83705